Texas Friends Of Donkeys!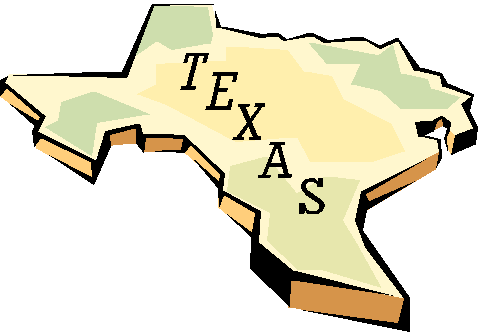 BEAR's BIG ASS Farm
Wylie,Texas
msbearcf@aol.com
Bear and Jan McDonald
Mammoths

Pat and Grace Scanlan
New Braunfels, Texas
miniature donkeys and home of the donkey tree
1-830-629-4136
patscan@wireweb.net
http://www.donkeytree.com
Maselyn Walker

Bullard,Tx

NEW HOPE RANCH
Mercedes Texas
Description of donkeys: TIGERJACK-- 5 year old herdsire...he is a 54"
BLM Burro we adopted in 1998.

Donkey Dan on the Rio Grande
E-mail Newhoperanch@aol.com

Tex Ass Longears Ranch

2184 U.S. Hwy. 77N

Hallettsville, TX 77964

361-798-4410

Tonnie and Jerry Willrich
Itsy Bitsy Burro Company
Home to Champions www.lildonk.com
We raise miniature donkeys in LaGrange, Texas. Our pastures are open to
visitors during daylight hours.
E-mail donkeys@lildonk.com

Rita & Ken LeBert

Low-Down Donkey Outfit

P. O. Box 976

LaGrange, TX 78945

979-249-3382

mobile: 281-851-4082

Outstanding miniature donkeys selectively bred for drafty, correct conformation, small size and personality. Herd sires: 27 1/4" dark brown Marek's Chocolate Truffle and 32 1/4" black/brown LN Black Flag. Extended pedigree to original imports.

Brett & Karen Prescher
Grasshopper Hill Miniature Donkeys
13008 Big Indian Rd
Whitesboro, Texas
Miniature Donkeys
E-mail: prescher@ntin.net
Web: www.grasshopperhill.net


DOUBLE N RANCH

Sonny & Peggy Nelson

30 Waring Welfare Rd.

Boerne, Texas 78006

Phone: (830) 537-4227

Experienced breeders of quality

Registered Miniature Donkeys.

Visitors are always Welcome.

Copyright © Donkey's R-uss 2001-2004
Website Designed and Created by: David Russ Email Druss@direcway.com